ROTO Formigal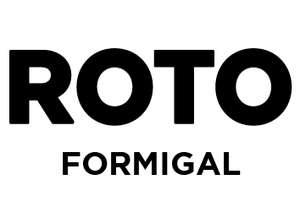 The most "rogue" and Ibizan place in Formigal, ROTO Formigal.
Opened in December 2022 at SNÖ Hotel Formigal, it is an ideal space if you want to spend the afternoons on a terrace enjoying wonderful views of the Pyrenees.
Its hours in this 2023 summer season will be from Sunday to Thursday from 1:00 p.m. to 12:00 a.m., and on Fridays and Saturdays from 1:00 p.m. to 2:00 a.m.
Formigal at ROTO preserves its authenticity, with special and exclusive corners where each guest feels like the author of their adventure. Spaces with character where you can experience the genuine freedom of being authentic and showing the world your true essence.
An example is ROTO INDOOR, a restaurant that highlights the freshness of ingredients from the Aragonese Pyrenees, offering exquisite dishes, maintaining a happy and captivating atmosphere.
For those who wish to immerse themselves in the natural beauty of Formigal, ROTO OUTDOOR is the perfect space. It is the favorite spot to enjoy a refreshing beer or a cocktail after a day in the mountains.
And for those who want to take advantage of every last minute, the nighttime magic happens at ROTO CLUB. This nightclub offers two environments where the fun is constant, whether indoors or under the stars. In tune with its bold spirit and relaxed atmosphere, it is the place to enjoy its Premium Cocktail Bar, the famous ROTO mixes and, of course, cocktails of recognized origin, always to the rhythm of the best live music.